if you read this fellow's blog, you may not agree with all points, all the time. I certainly do not.
However, he tracks what is going on with respect to angling regulations, law and lawsuits, that impacts the recreational angler.
This is a good article, if you follow the points, you will gain some insights about what is negatively impacting *your* angling:
AMERICA'S FISH NEED NEPA
The National Environmental Policy Act
, informally referred to as ?NEPA,? has been called
?the Magna Carta of environmental law.?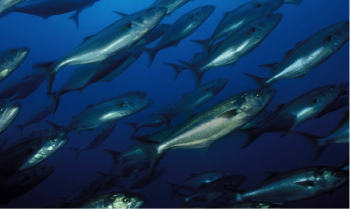 Mid-Atlantic Bluefish
It assures that the public interest in maintaining a healthy environment is protected, by
requiring all federal agencies ?to incorporate environmental considerations in their planning and decision making,?
and compels such agencies to prepare ?environmental assessments? and/or ?environmental impact statements,? which consider a range of alternative agency actions and assess the environmental impacts of each, before taking any significant actions.
...
full article at:
http://oneanglersvoyage.blogspot.com...need-nepa.html